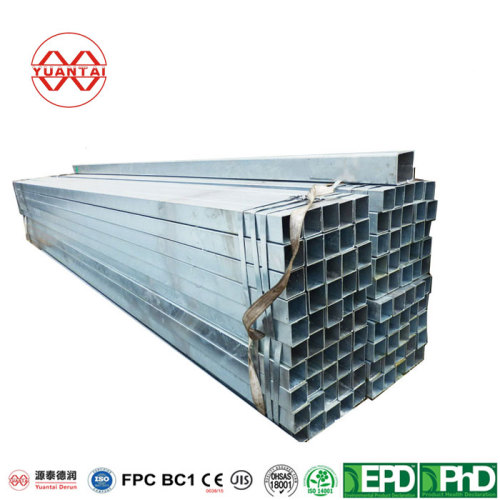 1 inch square tube square pipe iron hot galvanized supplier yuantaiderun
Item specifics
Thickness

0.5- 60 mm
OD(Outer diameter)

10*10-1200*1200mm
Certification

CE,LEED,BV,PHD&EPD,BC1,EN 10210,EN10219,ISO9000
Tolerance

as required
Brand

YUANTAI DERUN
Length

0.5-24M according to client requirement
Standards

Hollow section: ASTM A500/A501,EN10219,EN10210
Materials

Gr.A, Gr.B, Gr.C, S235, S275, S355,S420,S460, A36,
Delivery Time

7-30 Days
Description
Classification of hot-dip galvanized square pipes
square pipes iron hot galvanized are divided into two categories, namely seamless hot-dip galvanized square pipes and high-frequency welded hot-dip galvanized square pipes. Seamless square pipes are made by squeezing seamless circular pipes into square pipes, while high-frequency welded hot-dip galvanized square pipes, commonly known as high-frequency welded hot-dip galvanized square pipes, are commonly seen as square pipes made by hot-dip galvanizing.
Performance of galvanized iron square pipe
1.After hot-dip galvanizing of steel structural components, it is equivalent to a single annealing treatment, which has a significant effect on improving the mechanical properties of the steel substrate and eliminating the stress during forming and welding of steel components. This is very beneficial for turning the steel structure. The square pipes after hot-dip galvanizing have a bright and beautiful surface, and the pure zinc layer is the most plastic galvanized layer in hot-dip galvanizing, with properties almost equivalent to pure zinc and ductility, It is also flexible;
2. Because zinc has good ductility and its alloy layer is firmly attached to the steel substrate, hot-dip galvanized parts can be formed through various processes such as cold stamping, rolling, and wire drawing without damaging the coating. Due to the strong bonding between zinc and iron, hot-dip galvanized steel pipes have excellent wear resistance. If a thick and dense pure zinc layer is covered on the surface of steel, it can avoid contact between the steel substrate and any corrosive solution, To protect the steel substrate from corrosion, an oxidation protective layer is formed on the surface of the zinc layer in general atmosphere.
1 square steel tube-a commonly used popular square tube specification:
The 1-inch steel pipe is 3.34cm, which corresponds to DN25 and has an outer diameter of 33.4mm.1 inch steel pipe, which is a pipe with a nominal diameter of DN25.
The main related uses include: shipbuilding, support for solar power generation, construction, mechanical manufacturing, and steel structure engineering
Carbon steel square pipe samples video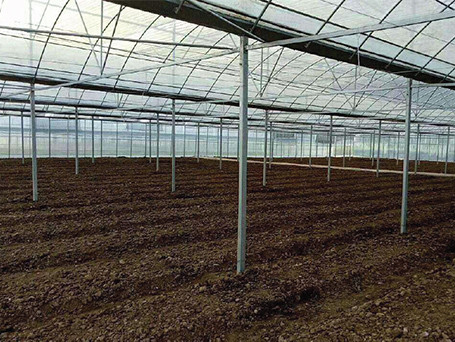 GREENHOUSE CONSTRUCTION
From 2017 to 2018, we provided 75000 tons of steel pipe products for the green house of the million feidan land improvement project in Egypt.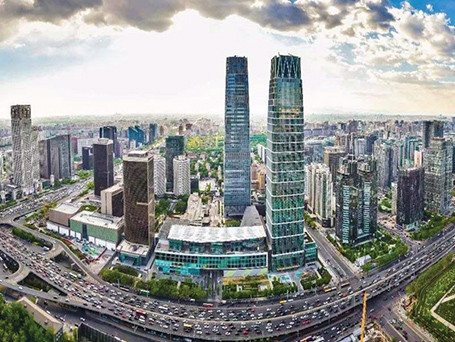 CBD business district building
From 2019 to 2020, we provided our steel pipe products for the building development of CBD business district buildings in Cairo, Egypt